健康・医療
The following story contains spoilers for Ant-Man and the Wasp: Quantumania.
---
Anyone who's seen a Marvel Cinematic Universe movie knows that when the movie ends, it's not really over. There's always at least one credits scene to come, usually to tease a new plot thread to come, but sometimes—like in the case of Spider-Man: Homecoming or Doctor Strange in the Multiverse of Madness—it can just be a fun joke to be had at the expesne of lingering theatergoers.
With Ant-Man and the Wasp: Quantumania kicking off the MCU's Phase 5, though, it's clear that no time was going to be wasted. The movie has not one but two credits scenes, both seemingly teasing something absolutely vital in the future of Marvel and the Avengers. And, in a first, a Marvel feature film actually references the events of one of the Disney+ Marvel shows.
We're going to get a little bit deeper into it below and break down what exactly you just saw at the end of Quantumania, but we also want to draw attention to the message that came onto the screen when both scenes and all the credits stopped rolling. It said: KANG WILL RETURN. This is worth noting because while it does seem like the Ant-Man trilogy has concluded, the Multiverse Saga, and the reign of Kang as Marvel's ultimate villain, has just begun. It's the MCU powers that be acknowledging that this burgeoning supervillain is going to be the draw for a little while—and we're eager to see how it all plays out.
Now, let's talk about those credits scenes.
Does Ant-Man and the Wasp: Quantumania have a post-credits scene?
Of course it does! This is a Marvel Cinematic Universe movie. It not only has a post-credits scene, but it has a mid-credits scene too.
Credits Scene 1: Meet The Kangs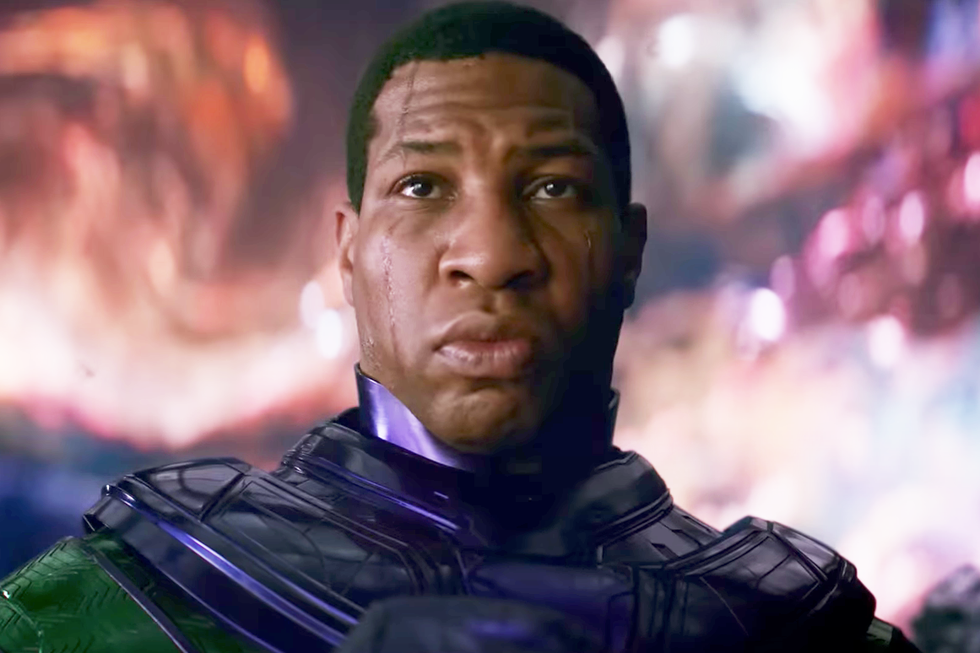 Marvel Studios
When we met "He Who Remains" in the Season 1 finale of Loki, you may recall that he teased a little bit about the other versions of him out there in the vast, vast, Marvel multiverse. "And if you think I'm evil," he told Loki and his own variant, Sylvie, "Just wait until you meet my variants."
And while we spend much of Quantumania getting to meet the Kang the Conqueror, who may just be the biggest and evilest of all the variants, we get to see a whole swath more of them gathering into some sort of multiversal stadium in the aftermath of them defeating at least one Kang (Though, let's be real: defeat may be a bit too strong of a word. We'll be seeing that guy again soon).
A few of the Kang variants we can identify on this council; the first we see is Rama-Tut, who, in Marvel Comics canon, was the Kang who traveled back to the past to rule as a Pharoah when he was bored with the future (where he lived as Nathaniel Richards, a descendent of Reed Richards, the leader of the Fantastic Four). We also see a variant who is likely Immortus, one of the less evil but still more relevant Kang variants who generally is seen as a neutral party who wants to maintain the flow of time. We also see a high-tech kind of Kang variant, who could either be Scarlet Centurion or a redesigned Iron Lad, which is a variant of Kang who travels back in time to join the Young Avengers and fight against himself (or neither, who really knows at this point).
As word of victory for the Earth-616 (our main universe) human heroes defeating the exiled Kang reaches the many different variants of Kang, they are all summoned to, presumably, plan a counter-attack and stop any meddling in their vast multiverse. The next time we can be sure to see Kang is in 2025's Avengers: The Kang Dynasty, but it seems highly likely that we'll see him in some credits scenes, Loki Season 2, or surprise appearances before then. And clearly we're going to need a lot more heroes.
Credits Scene 2: Loki Is High Key Scared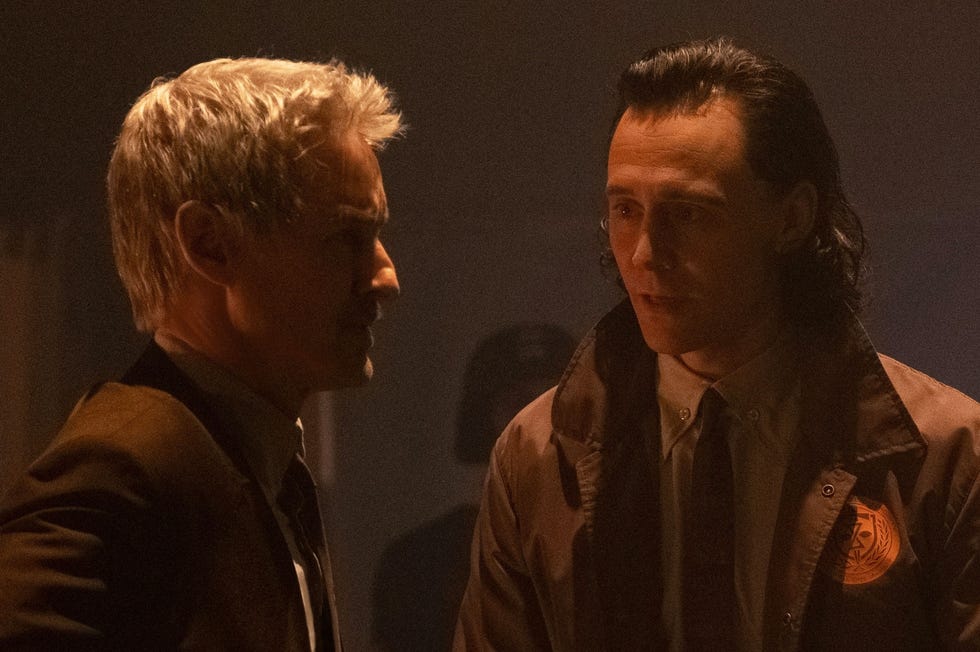 Disney
When the post-credits scene begins, it looks like we're jumping back in time to a whole different time period. We then see another Kang variant, calling himself Victor Timely, putting on science show on stage, explaining how he can manipulate time with a big ol' mustache on his face.
Suddenly, the camera cuts to the show's audience, and the time period setting makes complete sense: we see Loki (Tom Hiddleston) and Mobius (Owen Wilson), sitting in the crowd. Of course, Mobius is an agent of the Time Variance Authority (TVA), and Loki, after the events of the Loki Season 1 finale, found himself in an entirely different timeline where Kang was seemingly some kind of supreme leader.
Loki warns a skeptical Mobius—remember, the Mobius he found had none of the bond that the two had forged together previously—of the encounter he had with "He Who Remains," and ensures his friend that the man before them is an enormous danger to the multiverse. Loki says it explicitly: this dude is terrifying.
The Victor Timely in the Marvel Comics is actually a variant of Kang who travels back in time to disguise himself as a great and brilliant scientist. He founds a city called Timely, Wisconsin, which he uses to hide his conquering base, Chronopolis (it's a whole thing). There's a chance that this is the same Kang that Scott encountered in Quantumania, sucked into the same universe that this Loki and Mobius find themselves in.
One thing's for sure—we'll be patiently waiting for Loki Season 2 to find out more.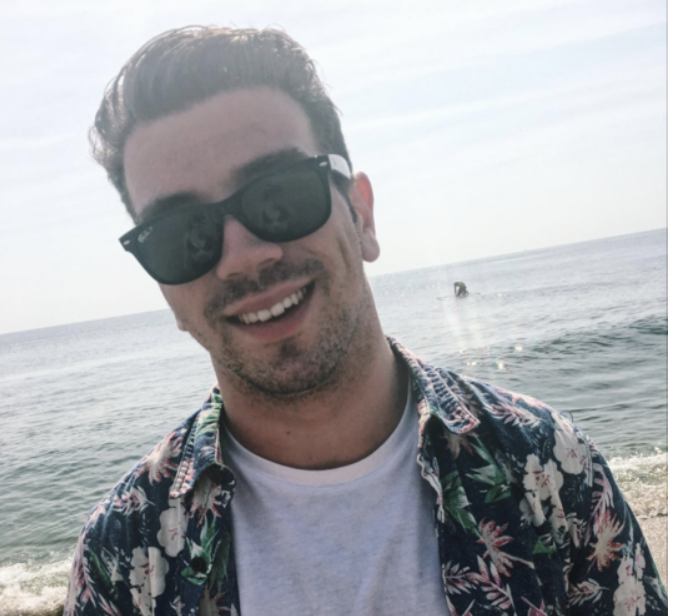 Evan is the culture editor for Men's Health, with bylines in The New York Times, MTV News, Brooklyn Magazine, and VICE. He loves weird movies, watches too much TV, and listens to music more often than he doesn't.