ビジネス情報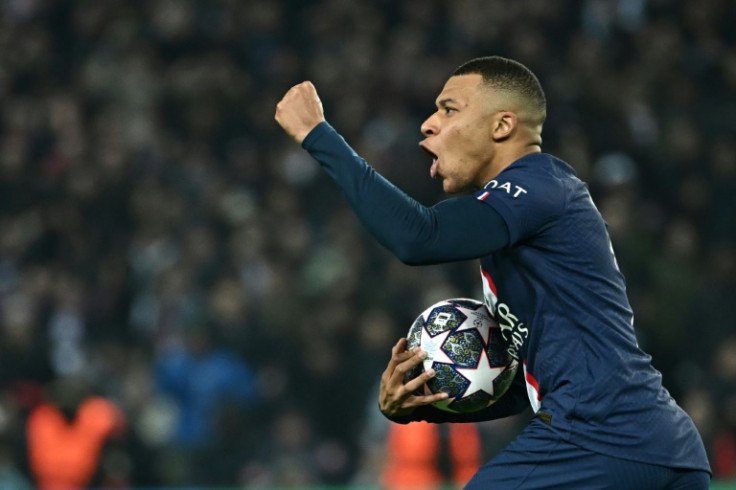 The year is 2023…that's right, it is June 2023 not 2022, but the headlines in the sports pages look pretty much the same as they did twelve months ago. A year since Kylian Mbappe controversially snubbed Spanish giants Real Madrid to sign a contract extension with Paris Saint-Germain, he is once again being reported to be on his way to make a big money move to the Santiago Bernabeu
A brief history of the Mbappe transfer saga
As soon as Mbappe became good enough to catch the attention of football media, it has been known that he has been a massive Madridista since he was a child. He admitted on numerous interviews that he dreams of wearing the famed white shirt, and the entire world thought that dream would come to fruition in 2022.
During the 2021-22 winter transfer window, reports circulated that a pre-contract agreement has been reached between the player and the club. That turned out to be completely untrue. As the summer approached, tensions were high as PSG made it clear that they were not planning on accepting any offers for the player even though his contract was due to expire.
Numerous media outlets did not wait for any official announcement before publishing stories about how Mbappe had come to an agreement with Los Blancos. Real Madrid players and officials were not shy about letting the world know about their desire to welcome the Frenchman, and the latter also appeared keen on making the move.
However, the football world was left stunned when PSG suddenly announced that they had secured Mbappe's signature for a two-year contract until 2024, with an option for a further year.
Real Madrid fans, players and officials were livid, and the forward appeared to have sabotaged any possibility of ever playing for the Spanish giants.
Mbappe drops a shocking bomb
For all intents and purposes, Real Madrid moved on from the snub and went about their business with the spotlight firmly on the prolific attacking skills of Vinicius Jr, Rodrygo Goes and Karim Benzema.
Fast forward to 2023, and Mbappe confirmed that he has decided not to take up the option to extend with PSG until 2025. However, he is still under contract until 2024 and is happy to stay until his contract expries.
Meanwhile in Madrid, Benzema made the sudden decision to accept a lucrative offer from Saudi Arabi. The striker's exit came as a big blow for Carlo Ancelotti's side, but it came at a time when Mbappe and PSG's relationship hit a speed bump.
PSG issues an ultimatum
With Lionel Messi leaving and Neymar still injured, PSG were believed to be planning on building their long-term future around Mbappe. This is why they must have been shocked and angered by the player's confirmation that he did not wish to extend to 2025.
Unconfirmed reports claimed that the club issued an ultimatum to Mbappe, telling him to either renew or leave now so that they could sell him for a significant amount. Otherwise, they would lose him on a free transfer at the end of the season.
New reports claiming the transfer is done
French publication PSG Community is now claiming that a deal worth €250m has been signed and Mbappe is set to join Los Blancos. From that total, the transfer fee is said to be €200m, which is around the same ballpark as what Real Madrid had intended to pay last summer. A further €50m in bonuses is also expected to be paid out.
Numerous other publications have jumped on the "scoop," but all must be taken with a grain of salt especially after what happened last year. Everyone was convinced that Mbappe was moving, but he ended up signing an extension instead.
Joselu transfer offered clues about more transfers
Meanwhile, Real Madrid had already been quite active during the ongoing transfer window. they had already signed Jude Bellingham, Joselu, Fran Garcia, and Brahim Diaz. On top of that, contract extensions are also being announced on almost a daily basis.
However, one signing in particular offered a clue on the possible arrival of a big-name striker. Before Benzema confirmed his exit, the club had already announced the departures of two more strikers: Eden Hazard and Mariano.
Joselu has been signed to somehow fill the void up front, but he seems to be an underwhelming addition in comparison to the departures, particularly Benzema. During Joselu's presentation, it was confirmed that he would wear the number 14.
This may seem like a simple choice of numbers, but Real Madrid fans were left salivating over the prospect that the number 9 shirt remains available after Benzema's departure. Vinicius meanwhile, has inherited the number 7 shirt previously worn by Cristiano Ronaldo and Eden Hazard.
England captain Harry Kane has been linked with the club, but right now all eyes are back on Mbappe.
This article is copyrighted by International Business Times, the business news leader