ビジネス情報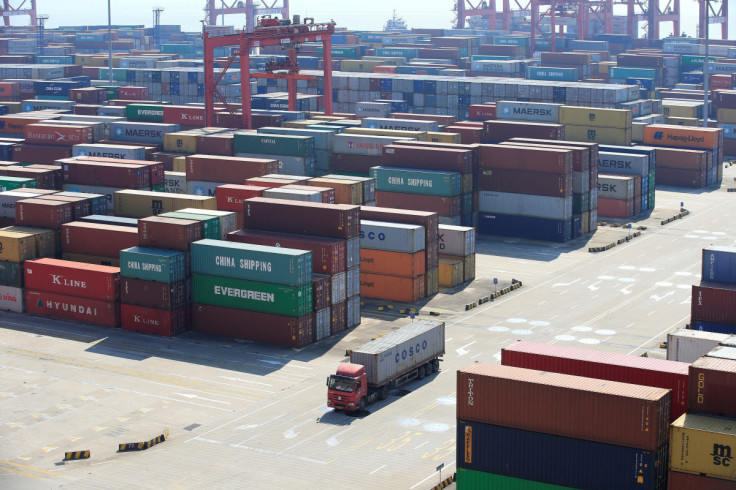 The United Kingdom and Taiwan are set to reinforce their long-standing trade and investment relationship as they prepare to host the 26th annual UK-Taiwan Trade Talks.
This significant event comes in the wake of a burgeoning trade partnership, with bilateral trade between the two nations reaching an impressive £8.6 billion in 2022.
As both countries seek to expand their economic horizons, the UK has taken additional steps to strengthen its international trade relations by acceding to the Comprehensive and Progressive Agreement for Trans-Pacific Partnership (CPTPP) trade group in New Zealand.
The accession to CPTPP marks a momentous occasion for the UK, as Business and Trade Secretary Kemi Badenoch signed the treaty to become a member of this modern and ambitious trade deal, which encompasses 12 economies across Asia, the Pacific and now Europe. This move underscores the UK's commitment to forging stronger ties with global partners and harnessing new opportunities in a rapidly evolving international trade landscape.
Minister for International Trade, Nigel Huddleston, will co-host the 26th annual UK-Taiwan Trade Talks later this year with Deputy Minister Chern-Chyi Chen. Their introductory call sets the stage for fruitful discussions aimed at enhancing economic collaboration and exploring the untapped potential in various sectors.
The UK and Taiwan have a rich history of trade relations, evident in the annual ministerial trade talks that have been held since 1991. These regular dialogues have served as a cornerstone for fostering mutual understanding and identifying areas of cooperation to drive economic growth.
During the last Trade Talks held in Taiwan in late 2022, both nations delved into critical subjects such as fintech, food and drink and pharmaceuticals. The discussions aimed to address barriers to trade, enabling more UK firms to export their goods and services to Taiwan and facilitating increased investment opportunities in the country.
This year's Trade Talks, to be held in London, are expected to build on these achievements and further deepen the bilateral relationship, especially in areas of mutual interest like off-shore wind and hydrogen.
Minister Huddleston's recent discussions with John Deng, Taiwan's Trade Representative and Minister without Portfolio, have paved the way for the official-level talks on an Enhanced Trade Partnership (ETP). This partnership will be fortified by non-legally binding Memoranda of Understanding, focusing on two-way investment, digital trade, energy and net-zero initiatives.
The Enhanced Trade Partnership represents a strategic initiative that builds on the foundations laid by the annual Trade Talks. Its objectives include tackling trade barriers more effectively, promoting UK expertise and seizing commercial opportunities in both markets.
The ETP will foster even deeper collaboration between the UK and Taiwan, cementing their commitment to free and fair trade underpinned by a rules-based global trading system. In due course, businesses from both sides will be engaged to shape the framework and maximise the benefits of this partnership.
Taiwan, like the UK, champions free and fair trade and shares the vision of a sustainable, rules-based global trading system. The UK's active role in Taiwan's green transition has already seen over 40 British companies establishing offices in the country. This commitment to sustainable practises aligns with the global push towards a greener future and further enhances both nations' positions as leaders in the green energy movement.
The British Office, in regular dialogue with Taiwanese authorities, focuses on how to enhance trade and investment ties and address market access issues. By identifying challenges and streamlining trade processes, both sides aim to create a conducive business environment that fosters growth and prosperity.
As the world witnesses rapid changes in the global economic landscape, the strengthened ties between the UK and Taiwan will undoubtedly serve as a shining example of international cooperation. Through the 26th annual Trade Talks and the Enhanced Trade Partnership, both nations are demonstrating the power of mutually beneficial trade partnerships in an ever-changing world.
The upcoming Trade Talks are set to be a pivotal moment in reaffirming their commitment to a prosperous and sustainable future together.
Moreover, the UK's accession to the CPTPP in New Zealand adds another dimension to its international trade relations. By joining this ambitious trade group, the UK gains access to a vast network of 12 economies across Asia, the Pacific and now Europe. This move opens up a plethora of opportunities for British businesses to explore new markets, establish fruitful partnerships and drive economic growth.
The 26th annual UK-Taiwan Trade Talks and the Enhanced Trade Partnership underscore the enduring strength of the UK and Taiwan's trade and investment relationship. The forthcoming discussions will pave the way for increased collaboration, promote innovation and unlock the untapped potential in various sectors, bolstering economic growth for both nations.
Simultaneously, the UK's accession to the CPTPP marks a transformative moment, signifying its commitment to global trade integration and fortifying its position as a dynamic player in the international economic arena.
Together, these initiatives reflect a shared vision of prosperity and sustainable development, setting the stage for a brighter future for the UK and Taiwan and strengthening ties with partners around the world.
© Copyright IBTimes 2023. All rights reserved.